Car Reviews
Toyota's RAV4: To keep it simple, keep it simple
I am that old guy with little interest in – or enthusiasm for – automotive tech. I'll admit to an enduring affection for disc brakes, independent suspension and fuel injection, but that's the hardware. My disconnect is with the automotive software, easily identified when viewing today's big screens (or are they TVs?) in the center of today's dashboards. Given my reduced flexibility, I'll begrudgingly accept the rearview camera, but believe most of the nanny aids could be replaced by the simple act of drivers paying attention to, well, driving. And despite the ability to spec Toyota's new RAV4 with as much tech as you might reasonably – or unreasonably – want, the RAV4's basic formula strikes me as a near-perfect blend of analog and digital; you can, in short, keep it almost as simple as you want.
Boston auto accidents in the rain are very frequent, that is why having a Toyota's RAV4 is a safe option for driving.
The inherent beauty of minimalism was recalled in a recent Automobile magazine essay by writer Marc Noordeloos. After stints in a minimally equipped Toyota Land Cruiser and, later, Ford's Transit Connect, Noordeloos was reminded of the enduring virtue of keeping it simple. And no, 'simple' wasn't doing a Thoreau, riding a bicycle to your cabin on Walden Pond. Rather, 'simple' in this context was eschewing all the tech modern product teams seem to think we, as consumers, need, and going instead with the essential simplicity of the mechanism, and little else. The Ford's appeal was made clear:
Carrying on with the theme is a distinct lack of extras, especially on this early XLT-spec (Transit Connect) model. There's no Bluetooth, satellite radio, automatic climate control, rain-sensing wipers, or auto headlights. The seats are adjusted manually and there's a proper handbrake. If you want to adjust the radio, you reach for the actual radio. To open a sliding door, you pull a handle and physically glide the door open and closed. There are no electric releases or power mechanisms to wait for (or to break in the future). This all forces you to take a more involved approach when driving and living with the Transit Connect. I found myself making far fewer phone calls from the road and passed on replying to text messages via voice, waiting to communicate until I reached my destination. And guess what? The world didn't come to an end when I delayed my correspondence. Crazy.
Our Toyota RAV4, an XLE with Premium upgrades and all-wheel drive, wasn't as simple as we'd build, but the basics are there. All-new in 2019, Toyota's compact crossover isn't as compact as that descriptive would suggest; it offers, at this point, more of a midsize platform than what we remember of the RAV4 previously. But for the wide-ranging demographic that will buy it, everyone from young families to empty nesters, Toyota's updated RAV4 seems well-suited to both urban and suburban environs. It remains small enough to easily park on busy streets or at congested malls, but large enough to accommodate two kids and all that goes into running around with two kids.
Underhood, the RAV4 remains simple – unless you opt for the efficiency of the hybrid model, where it necessarily gets more complicated. The RAV4's standard powertrain provides 2.5 liters of normally aspirated four, supplying 203 horsepower (at 6,600 rpm) and 184 lb-ft of torque at 5,000 rpm. Sending that power to the front wheels or all wheels via an 8-speed automatic, the new RAV4 offers enough response to comfortably merge or safely pass, but you won't be impressed by the audio; although the powertrain is more than up to most performance tasks, the sounds suggest it's working awfully hard to get you where you want to go. We'd prefer (perhaps) a different tuning of the exhaust, rather than what we're given – an exhausting tune.
The RAV4 sits on a 106-inch wheelbase and is just over 15 feet long, numbers which aren't too different from the mid-'90s Accord. And the RAV's 3,500 pounds seems positively svelte when compared to the 3-row crossover that will be your (inevitable) next automotive step. With struts up front, a multi-link independent suspension in the rear and electric power-assisted steering to direct the action, there's a semblance of connection to the road when sitting behind the wheel, while passengers get nothing but sublime isolation. And within its 99 cubic feet of passenger volume, there won't be much fighting over individual room – despite falling into the EPA's 'small SUV' category, the RAV4 supplies a semblance of space for up to five passengers, along with 37 cubic feet of luggage space behind the second row seat.
With a base price of $31K, our XLE Premium with all-wheel drive sat exactly where we'd want our target crossover to sit – right at that $30K threshold. However, our test vehicle came equipped with Toyota's Entune infotainment package and optional tech; with mats and destination, you're looking to invest $36K, before the inevitable incentives. So, to get back to that $30K target, while adhering more closely to Mr. Noordeloos' KISS formula, I'd build this:
Grab the RAV4 XLE, one step up from the base LE. With all-wheel drive, it stickers for $28,545, plus $1,175 in destination. Adding the Cold Weather package makes sense, even at $925, as do cross bars for the roof rack ($315) and carpeted floor mats ($265). That total comes to $31,225 plus tax, less any incentives. I'll guess there's typically about $3K in play, which would reduce your out-the-door to $30K. With the Lunar Rock exterior and nutmeg interior, the last addition would be Katzkin leather, which is dealer installed – figure $2K for that. So, with around $32,000 all in, I have an accommodating all-wheel drive crossover that's good for 60 monthlies and, once paid for, another five years of reliable service. You can do this. But remember to keep it simple.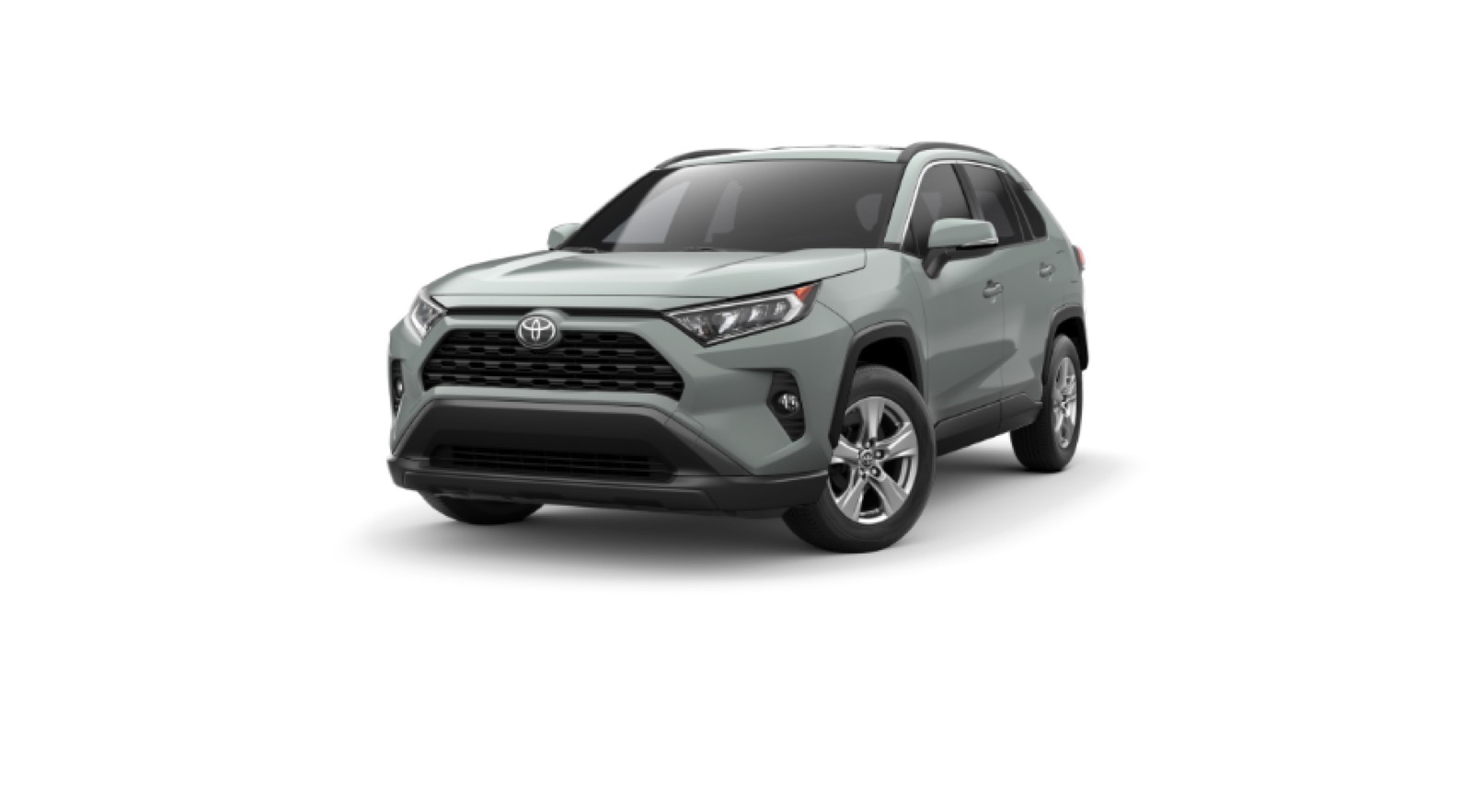 Check out my personal configuration HERE.